ROY SERIES
Space Coast Runners has hosted its annual Runner of the Year Series since 1982. We're getting ready to start our 40th year, the ROY Series showcases 10 races around Brevard County, ranging from 1 mile to 26.2 miles. SCR members score points based on their finishing place overall or in their age groups. Earn points and you could win a ROY award. Run all of the series races and you'll receive the "Ran All Races" challenge award.
The 2022 - 2023 ROY Series is presented by Donner Wealth Management along with Gold sponsors, Mr. Delicious Pizzeria and Beau Monde Builders and Bronze sponsor, Robinson Insurance.
RUNNER OF THE YEAR SERIES 2022 - 2023 RULES
2022 - 2023 ROY SERIES RESULTS
2022 - 2023 RAN ALL RACES CHALLENGE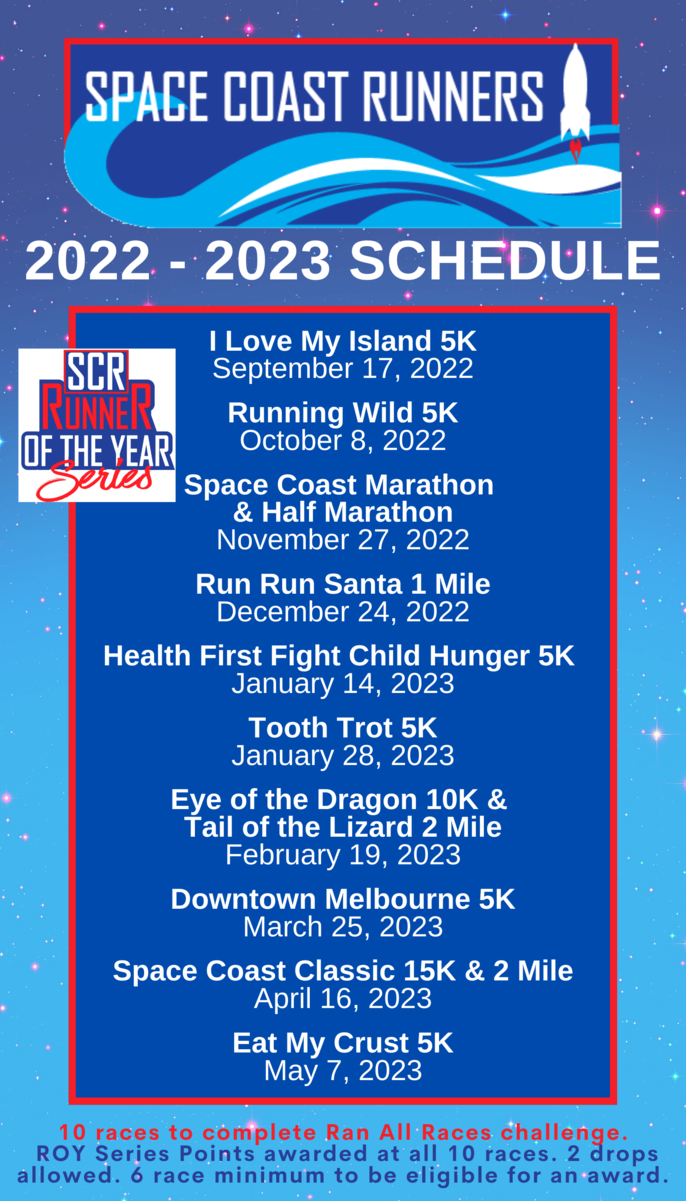 Click on Links Below for 2021-2022 Series Rules & Results
​Join SCR now to start competing in this year's series.