Ran All Races 2019/2020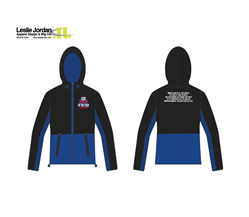 RAN ALL RACES 2019 - 2020
Earn the exclusive SCR ROY running jacket when you complete all 13 of the 2019-2020 Runner of the Year Series races.
To get you started, complete 7 and you'll earn a special SCR More Than Half Way There award. 7 Race Qualifiers have their name listed in BOLD.
Questions on race credits or anything else? Email info@spacecoastrunners.org.
SCR MEMBER
Run the Tide 5K & 10K
Running on Island Time 5K
Turtle Krawl 5K
Rainbow Run 5K
Space Coast Marathon & Half Marathon
Reindeer Run 5K
Fly Fish 5K & 10K
Tooth Trot 5K
Eye of the Dragon 10K & Tail of the Lizard 2 Mile
Heritage Freedom 5K
Downtown Melbourne 5K
Space Coast Classic 15K & 2 Mile
Eat My Crust 5K
Aaron Fournier
x
x
x
x

x

x
x
x
x
Abre Chase
x

Addison Dwenger

x

x

x

x

n/a

x

x

x

x

x

Aidan Montague
x
x
Alaina Bradley
x
Alan King
x
Alberto Sierra
x
x
x
Alex Lipford
x
Alex Zifra
x
Alexandria Kesterson
x
x
x
x
x
x

Allison Kervin

x

x

x

x

n/a

x

x

x

x

x

Alysson Lyons
x
x
x
x
x
Amanda Reynolds
x
x
Amanda Shagena

x

x

x

x

x

x

x

x

x

x

Amelia Jones
x
x
x
x
Amy Aldridge
x
x
Amy Hart
x
x
x
x
Andrew Smith
x
x
x
Anita Treschan
x
x
x
x
x
x
x
Ann Yarbrough
x
Anna Palermo
x
x
x
x
x
Antonio White
x
x
x
Arlene Allen-Buono
x
x
x

Art Anderson

x

x

x

x

x

x

x

x

x

x

Audra Gass
x
Audrey Bernstein
x
x
x
x
x
x
Austin Cain
x
x
x
x
x
x
x
x
Bambi Sweeney
x
x
x
x
x
x
x
x
x
Barbara Holst
x
x
Barbara Souve
x
Barrett Mrdjenovich
x
Becci Hansen
x
x
Benjamin Garafolo
x
x
x
x
x
x
x
Berlin Aniciete
x
Beth Walker
x
x
Betsy Fisher
x
x
Beverly Glenn
x
x
x
x
Bill Laws
x
x
Billy Feldmeier
x
Bob Pecor
x
x
x
x
Bob Rall
x
x
Brady Spratt
x
x
n/a
x
x
x
Brandy Brown
x
x
x

Brenda Lister

x

x

x

x

x

x

x

x

x

x

Brenda Nelson

x

x

x

x

x

x

x

x

x

x

Bret Halliday
x
x
x
Brittan Tibbets
x
Brittany Streufert
x
x
x
x
x
x
Bud Timmons
x
x
x
x
x
x
x
x
Byron Dey
x
Caeley Looney
x
x
x
x
x
x
x
x
x
Caleigh Schmoll
x
Cameron Shagena
x
x
x
x
x
x
x
x
Carlos Pedrazzoli
x
x
x
x
x
Carol Ball
x
x
x
x
x
x
x
x
Carol Souve
x
x
x
x
Carolyn Saul-Piper
x
Carrie Adragna
x
x
x
x
x
x
x
x
Casey Obrien
x
x
x
x
x
x
x
x
Cathy LaShure
x
Charles Croft
x
x
x
Charles Parker
x
x

Charlotte Walters

x

x

x

x

x

x

x

x

x

x

Chelsea George
x
x
x
x
x
x
x
Cherie Cook
x
x
Chris Campbell
x
Christi Gibbs
x
Christine Kennedy
x
x
Christy Zieres
x
Christie Sinclair
x
x
Christina Feldmeier
x
Chrystal Holaway
x
Chuck Mathews
x
x
x
x
x
x
Clark Bierma
x
x
x
Colin Hedgespeth
x
x
x
x
x
x
Cooper Brown
x
x
x
Cristina Quinn
x
x
x
x
x
x
Cyndi Bergs
x
Dana Gresky
x
Dana O'Shaughnessy
x
x
Daniel Hart
x
x
x
x
x
Daniel O'Brien
x
x
x
x
Dave Jones
x
x
David Alexander
x
x
x

David Farrall

x

x

x

x

x

x

x

x

x

x

David Friedland
x
x

David Grant

x

x

x

x

x

x

x

x

x

x

David Lerret

x

x

x

x

x

x

x

x

x

x

David Lison
x
David McCollam
x
x
x
David Schatz
x
x
x
x
x
x
x
x
x
David Thornberry
x
x
x
x
x
x
x
Dawn Paquette
x
x
x
x
x
x
x
x
x
Dawn Murray
x
x
x
x
x
x
x
Dean Worm
x
x
x
x
x
x
x
Debbe Craven Windham
x
x
x
x
x
x
Debbie Molina
x
Debbie Wells
x
x
x
x
x
Deborah Smith
x
Debra Stokes
x
x
x
x
x
Delaney Schmoll
x
Derrick Cantese
x
x
x
Dick White
x
Dina Viselli
x
x
x
x
x
x
Dodie Johnson
x
x
x
Dominic Utt
x
x
x
x

Donna Arnister

x

x

x

x

x

x

x

x

x

x

Edgard Medina
x
Edward Jerdonek
x
x
Eileen Conway
x
x
x
x
x
Elaine Ferriola
x
x
x
x
x
x
x
Elisha Gould
x
x
x
x
x
x
x
x
x
Elizabeth Gmerek
x
Elizabeth Granchi
x
x
x
x
Elizabeth Ring
x
Emily White
x
x
Fikrete Ardolic
x
Fiona Wright
x
x
Frank Walters
x
x
x
x
x
x
Frank Webbe
x
Frederick Aumson
x
x
Gabriel Good
x
x
x
x
Gary Castner
x
x
x
x
x
x
x
x
x

Gavin Dimond

x

x

x

x

x

x

x

x

x

x

George Oswald
x
x
x
x
George Then
x
x
x
x
x
x
Gina Harris
x
Ginger Arrington
x
Glynn Stallard
x
x
x
Grace Shagena
x
x
Greg Griffin
x
x
x
Hannah Schmidt
x
Haskell Walker
x
Hazel McNees
x
x
x
x
x
x
x
Heather Felix
x
x
Hilary Eisenbrenner
x
x
Hubert Aumson
x
x
Ilse Berube
x
Jack Girard
x
x
x
n/a
x
x
x
Jack Lee
x
Jackie Schmoll
x
Jacquelyn Kellner
x
x
x
James Chapman
x
x
x
x
James Chiravalle
x
x
x
x
x
x
x
x
James Cornett
x
x
x
x
x
James Girard
x
x
x
x
x
x
x
x
James Memmott
x
x
Jami Morgan
x
x
x
Jamie SanCartier
x
Janet Canfield
x
x
x
x
x
x
Janet Carman
x
x
Jani Albers
x
x
Janis Dey
x
Jacqueline Bongers
x
x

Jason McIntire

x
x
x
x
x
x
x
x
x
x
Jeanne Sims
x
x
Jeannie McLam
x
x
Jeff Barch
x

Jeff Gleacher

x

x

x

x

x

x

x

x

x

x

Jeff Hizer
x
Jennifer Absher
x
x
x
Jennifer Gorbutt
x
Jennifer Loeper
x
Jeremy Brandon
x

Jeremy Hermanson

x

x

x

x

x

x

x

x

x

x

Jerry Bird
x
x
x
x
x
x
x
x
Jessica Barone
x
x
x
x
x
x
x
Jessica Frank
x
x
x
x
x
Jessica Hopper
x
x
x
x
Jessica McDaniel
x
x
x
x
x
x
Jill Brown
x
Jim Westermeyer
x
x
x
Jodi Noe
x
x
x
x
x
Joe Deen
x
x
x
x
x
x
x
x
Joe Castner
x

Joe Hultgren

x

x

x

x

x

x

x

x

x

x

John Broddle
x
John Fricano
x
x
x
x
x
x
x
x
John Kervin
x
John Mahlman
x
x
John Wall
x
Johnna Healey
x
x
x
x
Jonathan Gass
x
Jonathan Johnson
x
Jorge Abreu
x
x
x
x
x
x
Joseph Hall
x
x
Joseph Pelletiere
x
x
x
Joseph Werner
x
x
Joshua Jeffrey
x
Joshua Maitlen
x
Joshua Williams
x
x
x
x
Joseph Wingate
x
Joy Peters
x
x
Judd Spitzer
x
x
Judy Koh
x
Julia Mrdjenovich
x
x
x
Julie Cardinal
x
Julie Ferguson
x
Julie James
x
Julie Lane
x
Kael Nelson
x
x
x
x
x
x
Kairi Hart
x
x
x
n/a
x
Kaitlin Donner
x
Kara Hedgespeth
x
n/a
x
Kara Turey
x
Karen Mahoney
x
x
Karen Speed
x
x
Karen Stout
x
x
Karen Suarez
x
x
x
Kari Waivol
x
x
x
Karla Seelandt
x
x
x
x
Kathy Bils
x
Kathy Gay
x
Kathy Pagoria
x
x
x
x
x
Kathy Van Metter
x
Katie Dykes
x
Katie Wilson
x
x
Kayla Cain
x
x
x
x
x
x
x
x
Keith Dutter
x
Keith Kowalske
x
Keith Snodgrass
x
Kelly Hunter
x
Kelley Lake
x
x
Kelly Semenko
x
Kelly Stanton
x
x
x
x
x
x
x
x
Kem Sprawls
x
x
x
x
Ken Albers
x
Ken Hill
x
Keri Owen
x
x
Kevin Brosi
x
Kevin Charles
x
Kevin Woodin
x

Kiley Dwenger

x

x

x

x

n/a

x

x

x

x

x

Kip Mathias
x
Kimberly Budnick
x
x
x
x

Kirra Russell

x

x

x

x

x

x

x

x

x

x

Kreily Switzer
x
Kristen Kiesling
x

Kristy Schmidt

x

x

x

x

x

x

x

x

x

x

Kurt Holst
x
x
Kurt Peterson
x

Kyle Thompson

x

x

x

x

x

x

x

x

x

x

Lacy Taylor
x
x
Larry Miller
x
x
Laura Walker
x
x
x
Lauren Cochran
x
x
x
Lauren Patrick
x
x
Lauren Schatz
x
Leah Johnson
x
LeAnn Castner
x
Lee Kolias
x
x
x
x
Leidy Matos
x
x
x
x
x
x
Linda Pincheck
x
x
x
x
Linda Schultz
x
x
Linda Stullenburger
x
Lindsey Sodemann
x
x
x
Lisa Deprez
x
x
Lisa Farrall
x
x
Lisa Girard
x
x
x
x
x
x
x
Lisa Hickman
x

Lisa Meglio

x

x

x

x

x

x

x

x

x

x

Liz Boley
x
x
x
Logan Chapman
x
x
x
x
x
Logan Reed
x
Lois Boisseau
x
x
x
x
x
x
x
x
Lois Mrdjenovich
x
Loretta Barton
x
Lori Kruger
x
x
x
x
x
x
x
x
x
Lorna Mazza
x
x
x
Luanne Memmot
x
Luluk Friedland
x
x
x
x
x
x
x
x
Malorie Griffin
x
Manuela Woodin
x
x
Marc Lamb
x
x
Mark Tinker
x
Mark Trautman
x
x
Margaret Cooper
x
x
x
x
x
x
Maria Dishaw
x
x
x
Marie Thomas
x
x
Marion Oswald
x
x
x
Marina Taylor
x
x
Marisa Flint
x
x
x
x
x
x
x
x
x
Marjorie Nelson
x
x
Mary Collins
x
x
Mary June Joseph
x
x
Mary Hawes
x
x

Mary Hofmeister

x

x

x

x

x

x

x

x

x

x

Mary Ramba

x

x

x

x

x

x

x

x

x

x

Maryann Infusino

x

x

x

x

x

x

x

x

x

x

Mason White
x
x
Matt Mahoney
x
x
x
Matthew Brandon
x

Maureen James

x

x

x

x

x

x

x

x

x

x

Max Green
x
x
x
x
x
x
Max Hofmeister
x
Megan Hecht
x
Melissa Kastanias
x
x
x
x
x
Melissa Thompson
x
x
x
x
x
x
x
Melodie Esposito
x
x
x
x
x
Meredith Rea
x
Michael Girard
x
x
n/a
x
x
Michael Miller
x
x
x
x
x
x
x
x
x
Michael Pagoria
x
x
x
x
x
x
x
Michael Walker
x
x
x
Michael Shenbaum
x
Michael Zeitfuss
x
x
x
x
x
x
x
Michele Laur
x
Michele Monokian
x
Midori Harrison
x
x
x
Mike Acosta
x
x
x
x
x
x
x
Mike McNees
x
x
x
Misty Haystead
x
Moe Desroisiers
x
x
Mohammad Samarah
x
x
Moona Choi
x
x
x

Morgan Kirschten

x

x

x

x

n/a

x

x

x

x

x

Morris Johnson
x
x
x
Nancy Foresteire
x
x
x
x
x

Nate Dwenger

x

x

x

x

x

x

x

x

x

x

Ned Voska
x
x
x
Nicholas Rowley
x
x
x

Nicholas Mrdjovenich III

x
Nick Magliula
x
Nick Mrdjovenich
x
Niki McKinney
x
Pat Kiesselbach
x
x
x
x
x
x
Patricia Savage
x
Paul Boucher
x
x
x
x
x
x
x
x
Paul Edwards
x
Paul McKenna
x
x
x
x
Paul Woodbury
x
x
x
x
x
x
x
Paula Herron
x
Paulina Shenbaum
x
Peter Barile
x
x
Phil Sweeney
x
x
x
x
Piyam Brown
x
Polly Gardiner
x
x
x
x
x
Rachel Weeks
x
x
x
x
x
x
x
x
x
Randy Weiss
x

Ray Brown

x

x

x

x

x

x

x

x

x

x

Reagan Cancro

x

x

x

x

n/a

x

x

x

x

x

Rebecca Acosta
x
x
x
x
Rene Morris
x
x
x
Rev. John Riley, Csc
x
x
x
x
Richard Doyle
x
x
x
x
Richard Koontz
x
x
x
x
x
x
Robert Bruckart
x
x
x
Robert Overend
x

Robert Schmidt

x

x

x

x

x

x

x

x

x

x

Robin Brandon
x
Robin Murphy
x
x

Rodney Walker

x

x

x

x

x

x

x

x

x

x

Ron Roff
x
x
x
Rosanne Bessenaire
x
x
x
Rosemarie Crocker
x
Sabrena Litus
x
Sal Farino
x
Sam Kozaitis
x
x
x

Samantha Kervin

x

x

x

x

n/a

x

x

x

x

x

Samuel Kirschten

x

x

x

x

x

x

x

x

x

x

Samuel W. Kirschten
x
x
x
x
n/a
x
Samuel Piper
x
x
Sandra Edwards
x
Sandra Shank
x
Sara Geiser
x
Sara Griffin
x
x
x
x
Sarah Compton
x
Sarah Taylor
x
x
Sean Lane
x
Sean Wingate
x
Seher Swenson
x
x
Shane Streufert
x
x
x
x
Shannon O'Boyle
x
x
x
Sharon Smith
x
x
x
Shawn Burns
x
x
Shelly Robinson
x
Shelley Rodden
x
Sherrie Lorraine
x
x
Skyler Shank
x
Song Koh
x
x
x
Stacey Greene
x
Steffanie Brown
x
x
x
x
x
x
x
x
x
Stephanie Miller
x
x
Stephen Bernstein
x
x
x
x
x
x
x
Steve Chin
x
Steve Geiser
x
Steve Hedgespeth
x
x
x
x
x
x
x
x
Steve Hofmeister
x
x
x
x
x
x
x
Steve Nivens
x
x
x
x
x
Steve Schmoll
x
Steve Winfough
x
x
Steven Laur
x
Steven Shenbaum
x
Surya Suravarapu
x
Susan Overend
x
Susie O'Connell
x
x
x
Susie Koontz
x
x
x
x
x
x
x
Susie Meltzer
x
Suzanne Johnson
x
Tabitha Chiravalle
x
x
x
x
x
x
x
x
Tadzia Harvey
x
x
x
x
Tammy Shelley
x
x
x
x
x
Taylor Reed
x
Teen Sum
x
x
x
x
x
x
x
x
Tena Hochard
x
x
x
x
x
x
x
x
x
Terri Pignone
x
Terry Ryan
x
x
x
x
x
x
x
Thomas Dillon
x
x
Thomas Stokes
x
x
x
x
x
Tim Walters
x
x
x
Timothy Glassmire
x
Timothy McGee
x
Titngai Tam
x
x
Tony Mazza
x

Tracy Geiger

x

x

x

x

x

x

x

x

x

x

Tracy Smith

x

x

x

x

x

x

x

x

x

Tracy-Ann McGee
x
Trey Spratt
x
x
Valerie Eastman
x
x
x
x
Vanessa Krajco
x
x
Virginia Lamb
x
Vishwa Ramachandran
x
x
x
Wayne Van Sickle
x
Wendy Demko
x
William Shelden
x
Willy Moolenaar
x
x
Wilson Brown
x
Yasmin Jarman
x
x
x
x
x
x
Zoey Hart
x
x
x
n/a
x