The August 2016 SCR newsletter is now ready for viewing. Click here to view. Please be patient while the file downloads as it may take a few minutes. Here's a sneak peek of what's inside:
Race Reports recap all the action around the county in June and July

Run a Mile with Susan Then

To Stretch or Not to Stretch by Dr. Rich Clarke

Awards Night and Runner of the Year Series coverage
​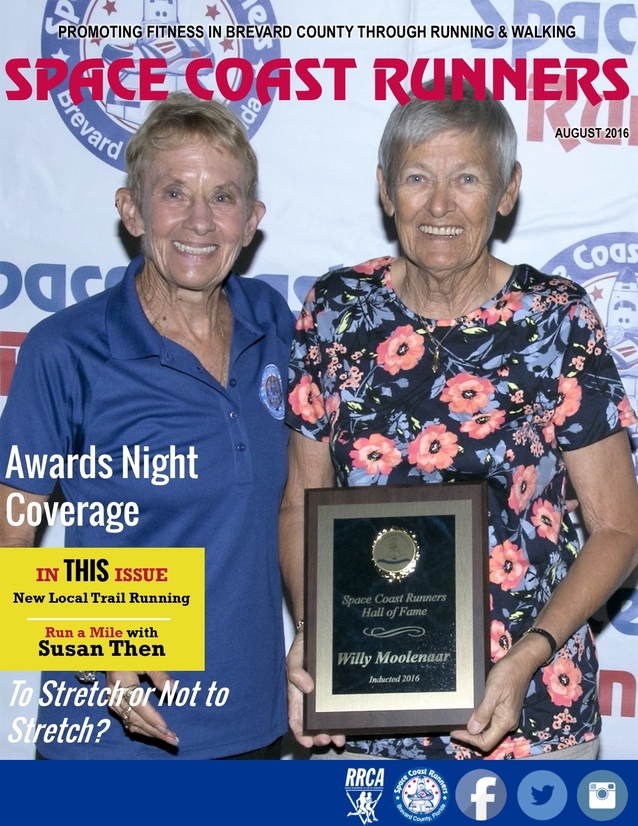 We hope you enjoy this latest edition of the Space Coast Runners newsletter. Read it today by clicking here!
Happy running,
SCR Newsletter Staff